Foundations of the Christian Faith
January 11th - December 31st, 2026
If you're a new believer or want a refresher on the basics of Christianity this is the place for you. These classes include all you need to get on the right track in your relationship with God.
Join us for this ongoing 7-week class. There are 2 classes available:
Sundays at 8:00 am Room 406
Mondays at 6:30 pm Room 406
Sign-up today!
412Church Student Ministries Permission/Medical Release for 2017
January 1st - January 1st, 2018
High School/Jr. High Liability Release form for all off campus events in the year of 2017.
Life Groups Sign-Ups
September 11th - November 13th, 2017
Looking for a way to remain plugged in throughout the week, and to meet new people with relationships built on unity in Jesus? Sign up for one of our Fall LifeGroups. Each group is a couple month commitment and focuses on applying the Bible to everyday life.
LifeGroups meet all over the valley.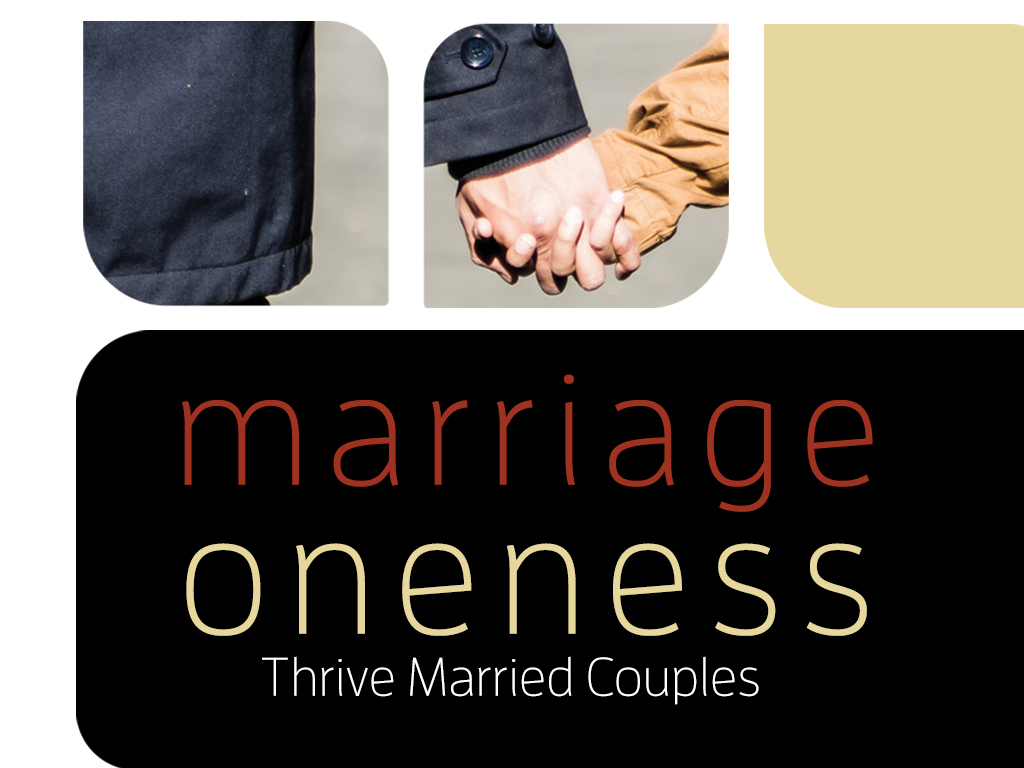 Marriage Oneness
September 11th - February 19th, 2018
$25
THRIVE Marriage Ministry New Series "Marriage Oneness" begins Sept. 11, 2017. This New 8 session series is highly engaging, and video based, that equips couples to grow in true intimacy, connection, and purpose. The cost is $25 per couple (includes study material) We gather for a time of Study / Small Group breakouts and Fellowship.
Childcare provided. Please meet in the Sanctuary at 7pm.
412Men's Bible Study - Faith | Hope | Love
September 12th - January 9th, 2018
$15
The 412 Men's ministry is excited for the start of the 2017-2018 Men's Bible study as we will be looking at Faith | Hope | Love
We will be meeting on Tuesday nights at 7:00 pm, this is a great time to grow closer to the Lord Jesus Christ and to start new relationships with the men of 412 Church.
If you have any questions, please contact Pastor Roy at Roy@412church.org
We look forward to this year and what God would have for each of us!!!
**Childcare will be available.
Jr. High Superhero Dodgeball
September 29th, 2017
$5
Get your cape and bring your superhero best for this epic dodgeball tournament! Your team of 6 will compete for the chance to claim the desired tournament trophy. There are also prizes for best costume and best team name, plus a Student vs. Leader game! The price includes a BBQ dinner. No super powers allowed.
412 Men's Ministry Presents "Focus Men's Conference"
October 6th - October 7th, 2017
$45
Sometimes things get out of focus and we need to correct our vision so we can see clearly.
JOIN US
Friday, October 6th 5:30 P.M. Program begins with dessert, worship, session one, and time to get to know new friends.
Saturday, October 7th 8:00 A.M. Breakfast Burritos at 9:00 A.M. We will continue with sessions, workshop, lunch and a Q&A.
Keynote Speaker: Pastor James Kaddis
At 412Church 1450 W. 7th St. San Jacinto, Ca. 92582
Please Note: No childcare available for this event. Non refundable/non transferable
Special Pre-Screening of "Let There Be Light"
October 20th, 2017
412 Church will be having a special pre-screening of this new movie starring Kevin Sorbo and Sean Hannity
Free tickets for this special event will be available Sunday 10-01-17.
World-famous atheist Dr. Sol Harkens (Kevin Sorbo) delights in debating and defeating Christians, but is emotionally empty. Isolated from Katy (Sam Sorbo), the wife he divorced following the harrowing loss of their first son, and a lousy part-time dad to their two younger boys, his self-destruction culminates in a car crash that leaves him clinically dead for four minutes. The four-word message from that experience challenges his convictions, sending him into a panicked tailspin. Reluctantly leaning on his family's forgiveness, love and faith, Sol struggles to find meaning and purpose in the words "LET THERE BE LIGHT."
Water Baptism
October 22nd, 2017
What Is Water Baptism? Water baptism is not a personal choice, but a command for believers. Jesus established water baptism as an ordinance when He gave the Great Commission (see Matthew 28:19; Mark 16:16). Water baptism is a public, outward testimony that indicates a personal, inward faith. It gives evidence of the inner change that has already occurred in the believer's life when he or she was "born again" through faith in Jesus Christ. Baptism identifies the believer with the message of the gospel, the Person of Jesus Christ, and other believers. It associates the believer with the death, burial, and resurrection of Jesus Christ, and signifies the believer's death to the old life and his or her resurrection as a new creation in Christ (see Romans 6:1-8; Colossians 2:12).
For more info on water baptism please copy and paste this link. http://www.412church.org/about/beliefs#water-baptism
2018 Footsteps of Paul with Pastor Tom Hughes, Pastor Barry Stagner, Pastor Bob Probert
October 22nd - November 1st, 2018
Join Pastor Tom Hughes, Pastor Barry Stagner, and Pastor Bob Probert for a tour of the Apostle Paul's footsteps through Greece and Rome among many other locations. This tour takes place October 22-November 1 2018.
To sign up for this trip of a lifetime please visit: http://inspiredtravel.com/412fs18/
The figure of the Apostle Paul stands uniquely in history at the crossroads of redemption. Exquisitely trained in the highest forms religious discipline and thought, equipped with a brilliant mind and born with flame of fervor that consumed everything in it's path, he was a man of impact. A man of consequence. While it was set in his heart to stamp out the early church and to rid the world of it's in influence, he could hardly have anticipated the life altering encounter with Jesus on the road to Damascus. The result of that encounter set Paul on a journey that would lead the generations following him to marvel. From Christianity's most fierce opponent to it's dedicated 'dullos', he gave his life for the Gospel. We invite you to join us for a journey though the lands so richly impacted by his ministry and so wonderfully featured in the pages of scripture. Enrich your life. Make the journey. Be forever changed.